Climate Champions Summit Panelists
Learn more about the panelists featured at the summit.
Keynote Youth Panel: A Call to Action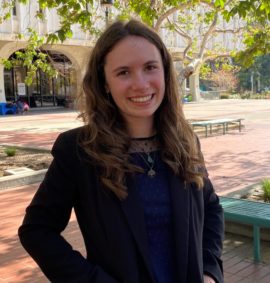 "I am a part of Climate Champions because the future of this world depends upon young people understanding climate change and fighting for the planet."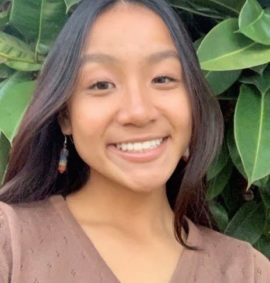 "I am a part of Climate Champions because education is the most crucial factor in combating the climate crisis to achieve equitable action and a sustainable future! I am affiliated with SD350 Youth4Climate, Youth v. Oil, Advocates for a Better Environment, and Girl Scouts for Environmental Advocacy Internship."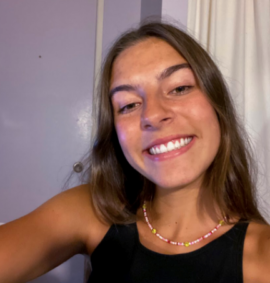 " I am a part of Climate Champions because educating students about the climate crisis is critical for creating a generation of young climate leaders that will fight for a just, sustainable, and healthy planet. I will be attending UCLA in the fall and planning to study environmental science. Currently, I am the co-president of Greenpeace PLHS (eco-club at my school) and leading SanDiego350's Youth v. Oil campaign."
Indigenous Knowledge & Climate Change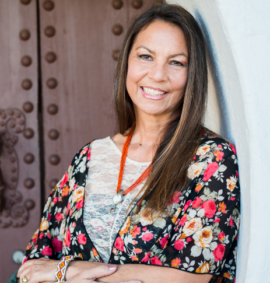 Lecturer, Dept. of American Indian Studies,
CSU San Marcos
Dina Gilio-Whitaker is a lecturer of American Indian Studies at California State University San Marcos and independent educator on American Indian environmental and other related projects and policy issues. Also an award-winning journalist and author, Dina's most recent book is the popular As Long As Grass Grows: The Indigenous Fight for Environmental Justice from Colonization to Standing Rock. Dina's talk will focus on mythological historical narratives about the North American landscape and American Indian land use.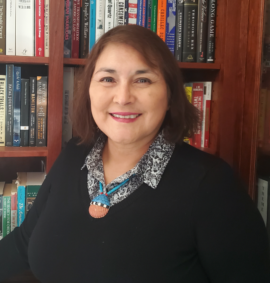 Lecturer, Dept. of Ethnic Studies, UC San Diego
Iipay Nation of Santa Ysabel
Heather Ponchetti Daly received her Ph.D. in History from UCLA with her dissertation titled  "American Indian Freedom Controversy:" Political and Social Activism by Southern California Mission Indians, 1934-1958. She is a tribal member of the Iipay Nation of Santa Ysabel and is determined to bring diversity to standard American historical discourse.  Currently, Dr. Daly teaches Environmental Law & Federal Indian Policy, Indigenous Approaches to Climate Change, and Food: Traditional Ecological Knowledge in Global Indigenous Communities in Muir College and Native American History and Native American Studies classes in Ethnic Studies at UC San Diego. In these classes, sacred sites and NAGPRA litigation and legislation is disseminated through a legal and sovereign rights lens and studied on how it is incorporated federal law.  Her studies focus on California  Native American History, and Native Environmental Studies. Dr. Daly is involved in the UCI History Project, which provides an institutional framework to history teachers (K-12) to include Native American voices in the California.  Dr. Daly is currently working with  Climate Champions, a project to get more teaching, learning and action on climate change in local schools.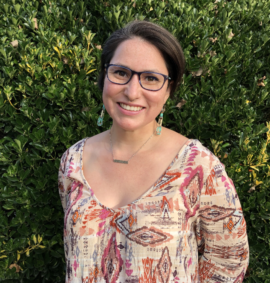 Ph.D. Student, Dept. of Education Studies,
UC San Diego
Chenoa is a secondary History teacher. They are pursuing their PhD in Education Studies at UCSD, focusing on anti-racist and decolonizing teacher preparation. They work as an equity consultant with schools, districts, and community serving organizations delivering instruction regarding diversity, equity, and inclusion.
Let's Talk about Climate: Communication Strategies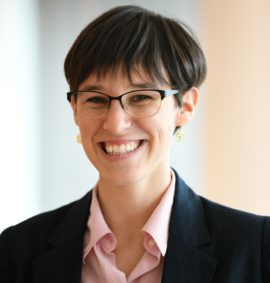 Program Director, Society Civic Science Initiative
Rose Hendricks, Ph.D., is a social scientist who works to connect science and society. She currently leads the Society Civic Science Initiative, a network of scientific societies working to support scientists who engage with policymakers and public audiences. Rose has researched best practices for communicating about environmental issues and climate change, and she's a volunteer co-leader of her local Citizens' Climate Lobby chapter in Fairfax County, Virginia. Rose earned her Ph.D. in cognitive science from UCSD.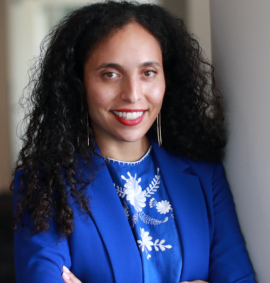 Regional Director California Reading & Literature Project at UC San Diego
Prior to becoming Regional Director, Sarah served for over ten years as a classroom teacher in the National School District, located 10 miles from the US-Mexico border. Having earned her M.Ed. and Bilingual Emphasis in Spanish from UC San Diego, it was as an Education Studies student that Sarah realized she possessed an insatiable curiosity about teaching early literacy and language acquisition. A language learner herself, Sarah feels at home when supporting multilingual learners in diverse instructional contexts. Her professional passions include side-by-side lesson planning, teaching workshops on discipline-specific language, and transformational coaching. She considers disrupting educational inequities as her most pressing and solemn charge. As such, she champions student-voice-led programs, namely UCSD CREATE's #USvsHate (usvshate.org). Sarah is a proud mama to three feisty young children under 8, a wannabe long-distance runner, and listens to podcasts while washing piles of dishes, all in the midst of seeking the joy in the ordinary good.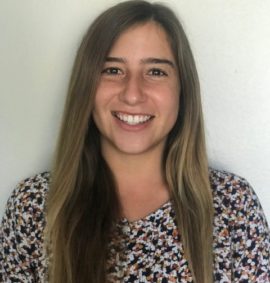 High School English Teacher, SDUSD
Jess Wallach is a first-year high school English teacher in the San Diego Unified School District. She took an undergraduate course at UCSD on the Psychology of Climate Change which introduced her to the larger climate movement and with the organization SanDiego350 in particular. Based on this class, she created a research-based workshop on effectively communicating about the Climate Crisis which she have been facilitating for high school and college students since 2019.  
Climate Justice & Action: Bending the Curve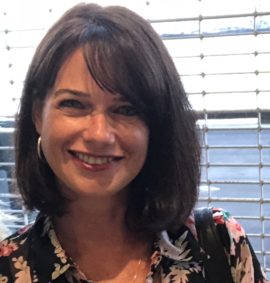 Field Coordinator, UC San Diego Center on Global Justice
Dr. Campion works with the EarthLab Community Station, a partnership between UCSD Center on Global Justice and Groundwork San Diego-Chollas Creek. She co-designs and evaluates educational programs for middle schoolers that foster an understanding of and passion for climate justice and action, while promoting multiple literacies and socioemotional development through informal learning practices. An alumnus of Communication at UCSD, she has conducted participatory research with communities in Southeastern San Diego since 2007.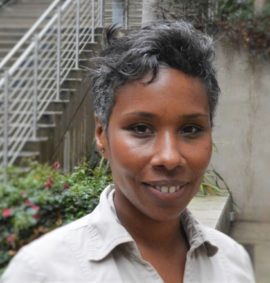 Assistant Professor, Dept. of Education Studies, UC San Diego
Dr. Sherice Clarke is an Assistant Professor in the Department of Education Studies. Her research focuses on studying the complex social reality of teaching and learning through dialogue in order to develop solutions that promote educational equity for learners of the greatest need. Prior to her current appointment, Sherice was a Research Associate and Postdoctoral Fellow at the University of Pittsburgh's Learning Research and Development Center. She received her M.Ed. and Ph.D. in Education from the University of Edinburgh's Moray House School of Education.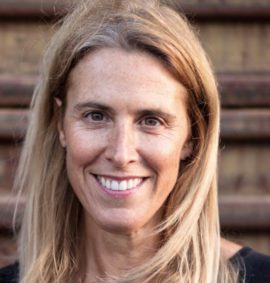 Director, UC San Diego Center on Global Justice
Dr. Fonna Forman, a global leader on climate justice, is UC San Diego Professor of Political Science, Director of the Center on Global Justice, Vice Chair of Bending the Curve: Climate Change Solutions, and a faculty co-leader of the UCSD-EarthLab Community Station. Dr. Forman will share a video about the community stations network and the process of university-community exchange, knowledge-sharing, and co-creation.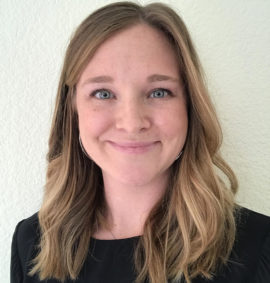 Environmental Researcher and Community Engagement Specialist,
UC San Diego Center on Global Justice
Bridey works in the areas of environmental education, climate justice, partner relations, and within the intersections of environmental and social issues. Bridey's interdisciplinary background in philosophy, ethics, environmental studies, and justice allow her to bring a holistic and integrated perspective to her work. She enjoys engaging in impactful work on the ground, in co-collaboration and co-production, with communities.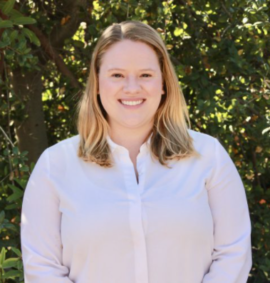 Education Director, Groundwork San Diego
Allie is a Marine Biologist, has a Masters in Marine and Environmental Management and several years of environmental science education experience. Allie is coordinating the K-12 education programs for Groundwork San Diego. She is committed to providing high-quality STEAM education to San Diego youth as well as linking students to opportunities that support their future careers by working closely with local colleges, industry professionals and community organizations.